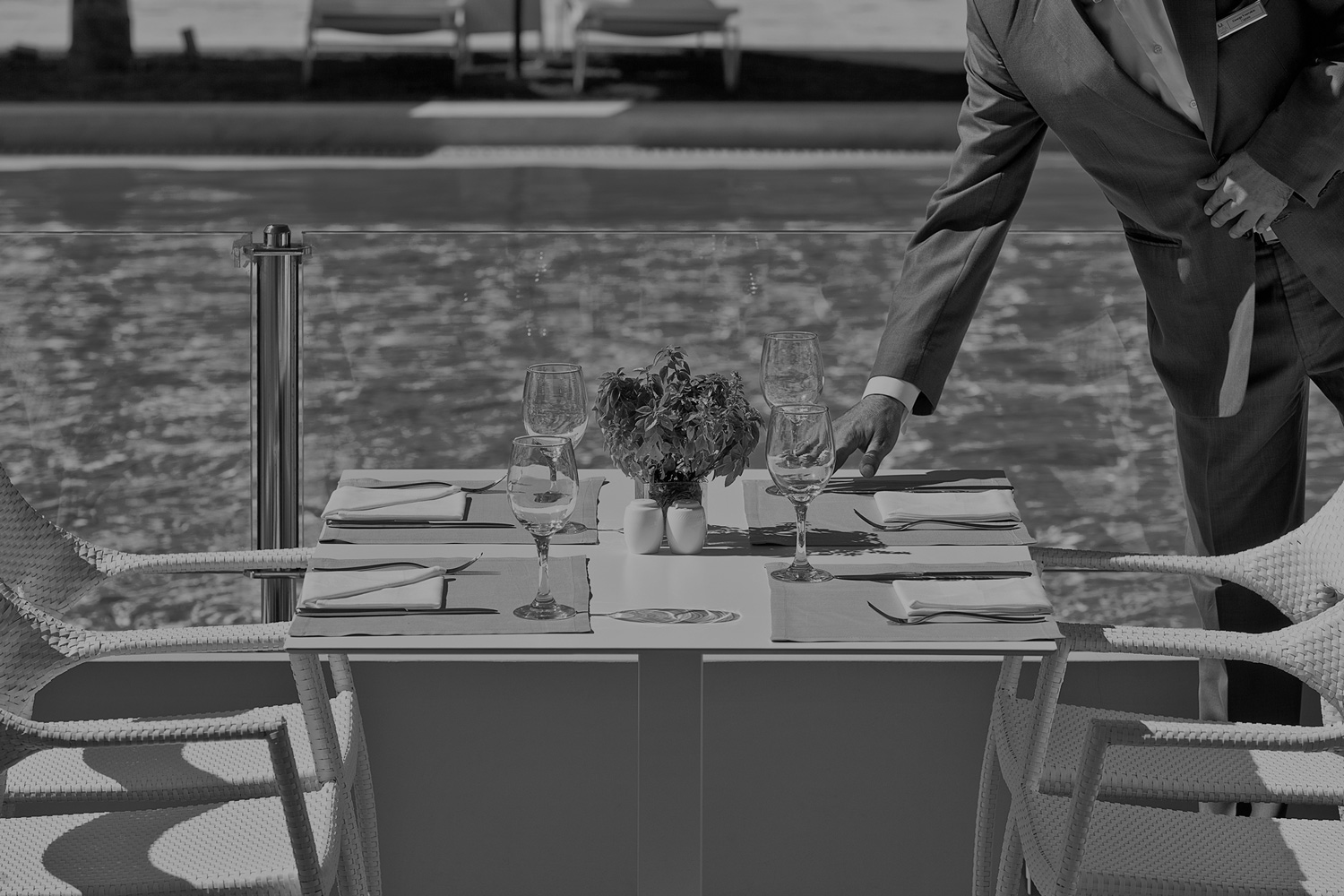 DINE AROUND
AVRA IMPERIAL DINE AROUND PROGRAM
SCROLL
AVRA IMPERIAL DINE AROUND PROGRAM
DINE AROUND
Avra Imperial Hotel presents a vast range of flavors across an amazing selection of Dine Around culinary venues. Every participating restaurant offers a unique dining experience. Our chefs make selections of the freshest local ingredients and our menu options satisfy all appetites.
Through our Dine Around program, half-board and full-board guests can enjoy their breakfast, lunch and dinner at Basilico Restaurant.
Furthermore, we have enriched our Dine Around program with two à-la-carte restaurants, where guests can use their meal allowance.
The amount of €12 per guest over 12 years old for all Rooms & Suites will be deducted from the total food bill.
Breakfast American style buffet at Basilico Restaurant
Lunch or Dinner buffet at Basilico Restaurant
Lunch at Aura Pool Bar *
Lunch at Avra Seaside Restaurant Bar *
Dinner at Blue Dong Asian Restaurant */**
Dinner at Al Fresco Italian Restaurant */**
*Deduction of meal allowance / **Reservation required
Dinner buffet meal or dinner allowance cannot be exchanged with Lunch.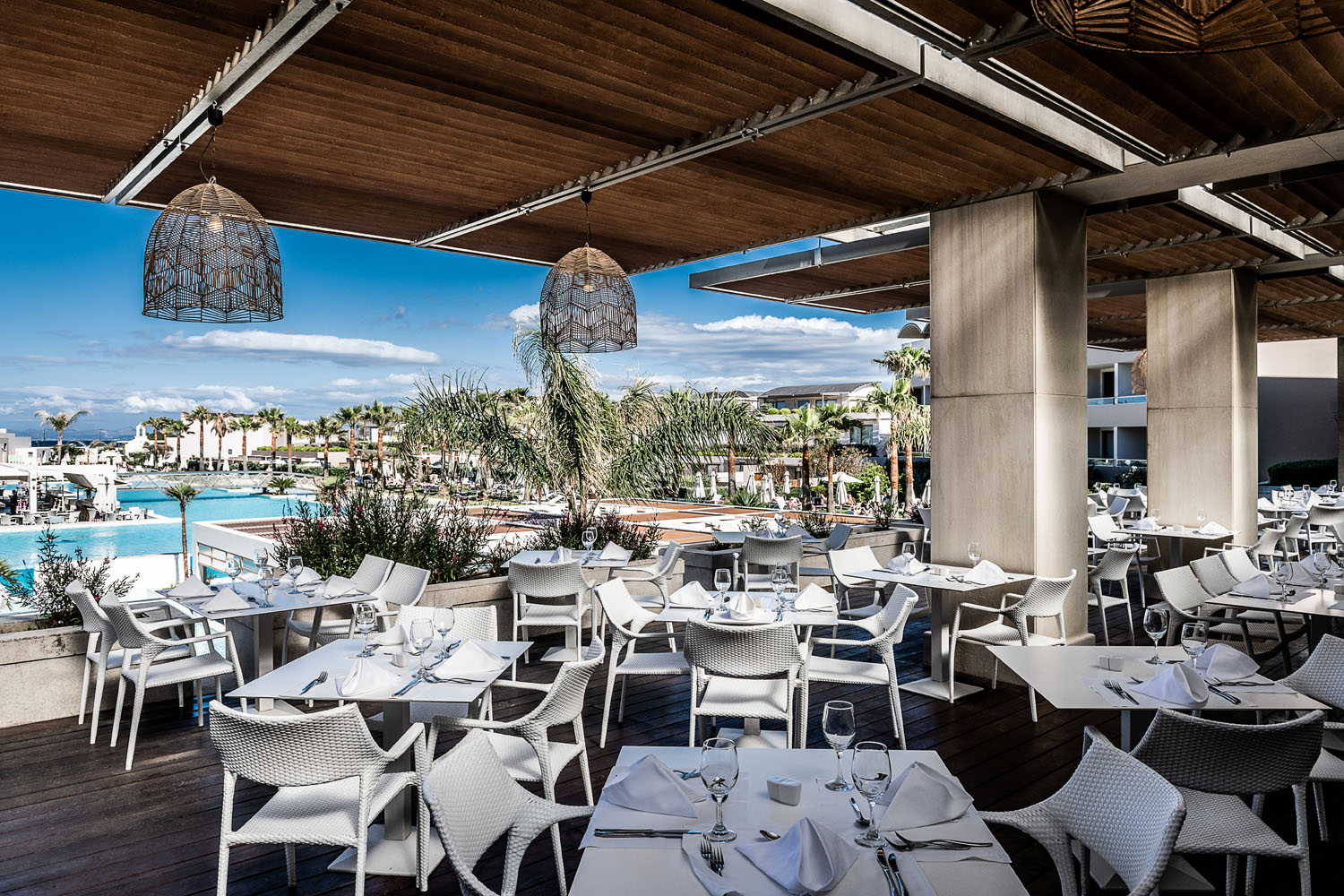 VIEW ALSO
Basilico Restaurant
Elegant and sophisticated, the buffet restaurant Basilico sits on a beautiful terrace with a magnificent view to the imposing main glass pool of the hotel. Serving breakfast, lunch and dinner, and offering a great range of fine dishes for all the family, the minimal restaurant interior perfectly complements the eclectic architecture of the hotel surroundings.