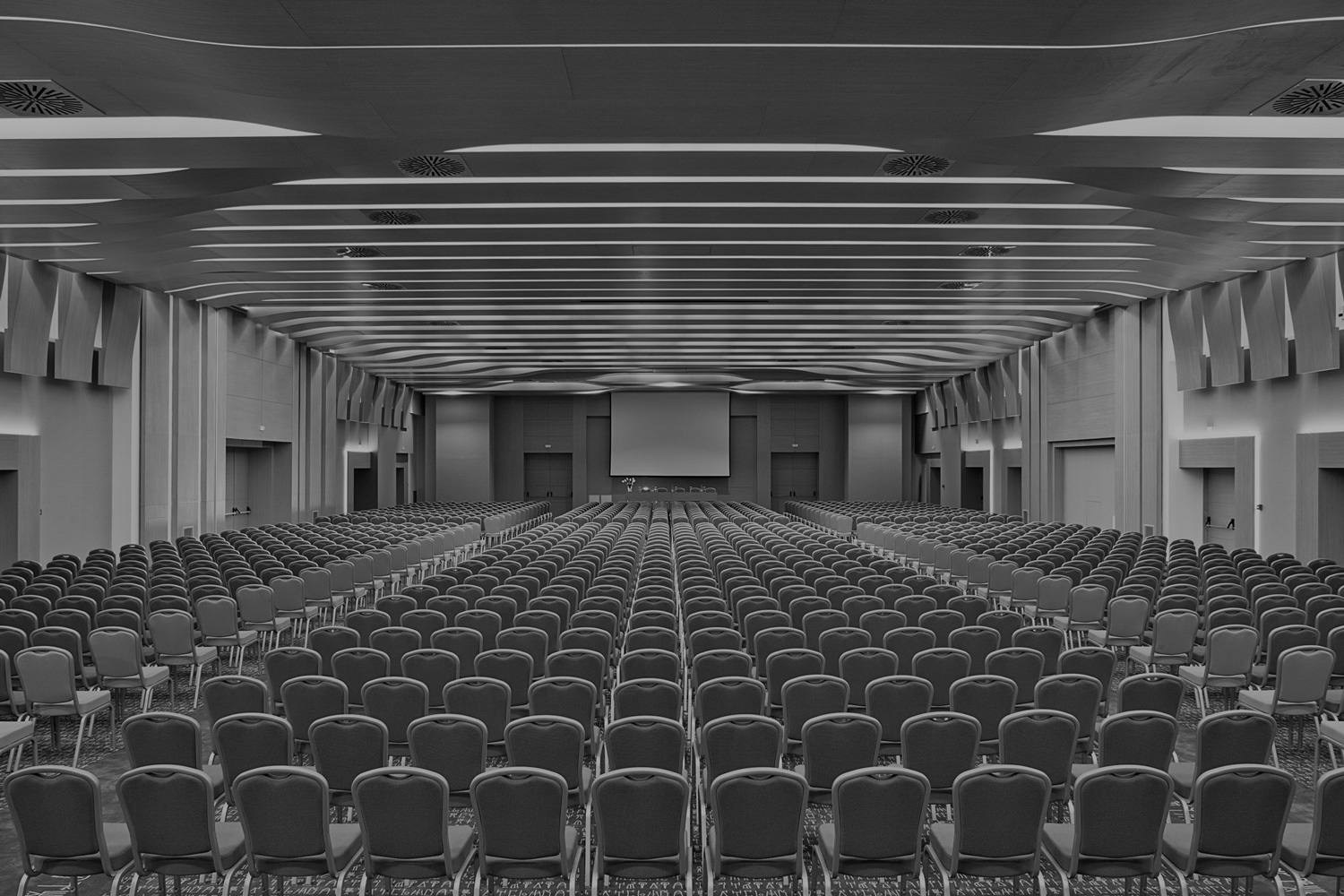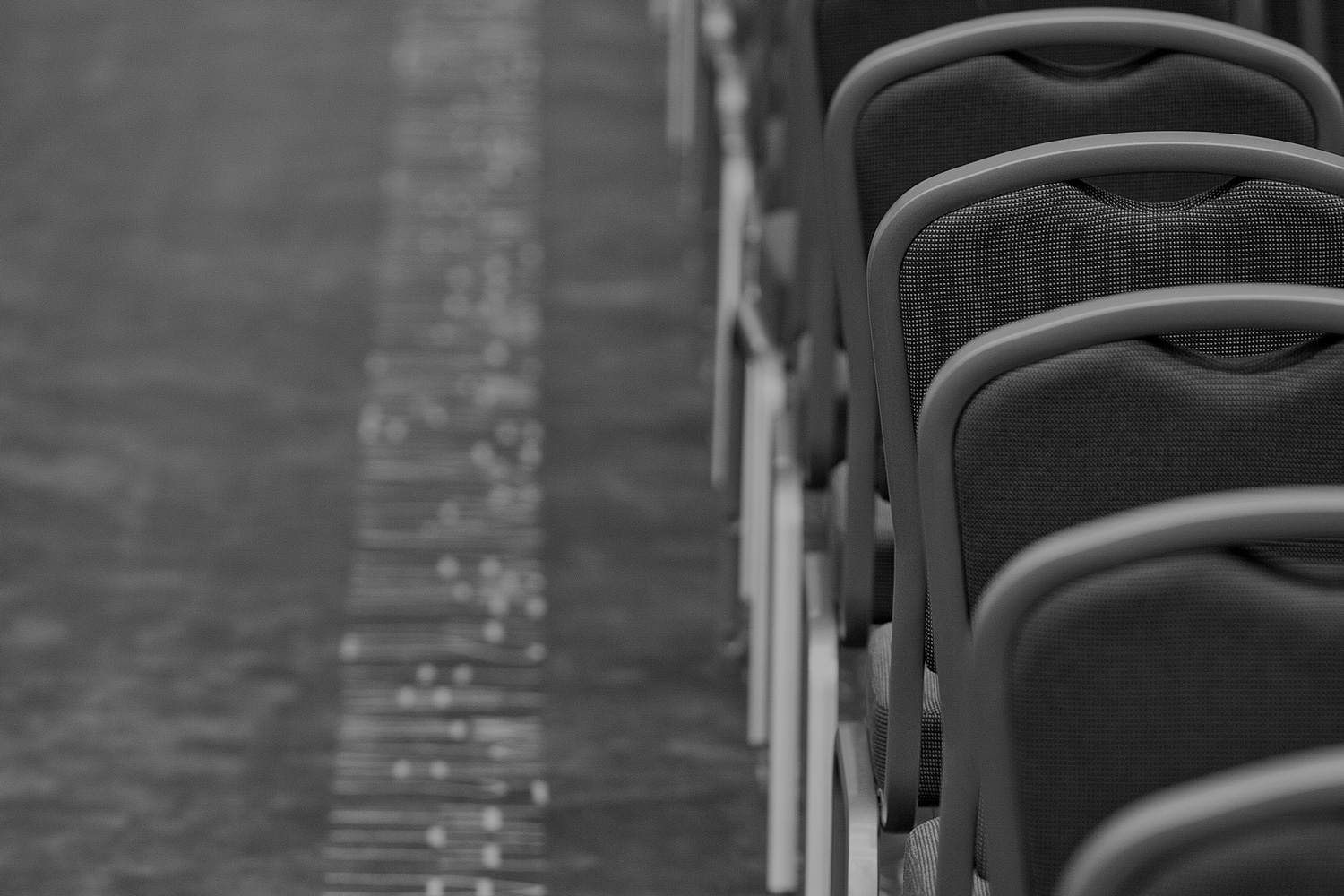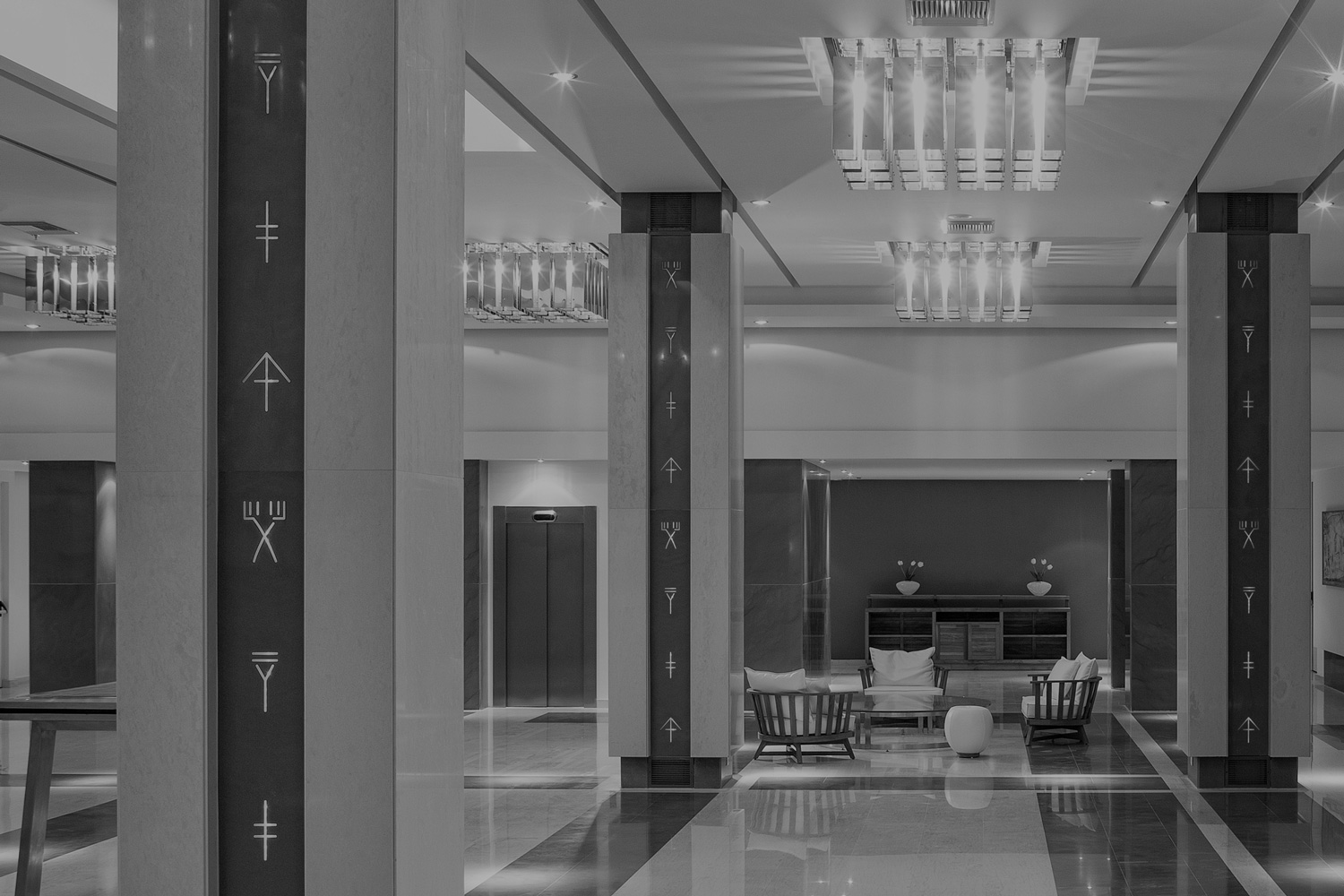 CONFERENCES & HYBRID MEETINGS
STATE-OF-THE-ART CONFERENCE CENTER
SCROLL
EXCEPTIONAL CONFERENCE CENTER IN CRETE
Impressive conference halls, excellent food and outstanding service
A successful conference is much more than just a "conference", it is an experience.
The Avra Imperial meeting experience starts at the exceptional conference center facilities. Offering a wide variety of well-designed, impressive and exclusive venues for corporate meetings and events, Avra Imperial Hotel in Chania, in the unspoiled western part of Crete, makes sure that everything you need for a successful event is here and working perfectly.
Magnificent surroundings, accompanied by impressive pools, bespoke and elegant decoration and outstanding accommodation ensure that all attendees are able to work in complete comfort. What's even more, our healthy and delicious menus and food choices will most definitely reward your delegates to the fullest.
And when the time comes to address the small details that can take so much of your time, our experienced events team will make sure that, whether small or grande, your event is flawless and runs like a clockwork. Choosing the perfect meeting hall and proper equipment for your presentation, opting for light healthy lunch options or lavish afternoon treats, we have the answers to your questions. Let our team handle the details and organize a successful conference that will become an unforgettable experience for all delegates.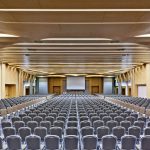 CONFERENCE FACILITIES AND EQUIPMENT
An elevated meeting experience at Avra Imperial Hotel
Be it an annual corporate outing or product launch, a group business meeting or an intimate gathering, Avra Imperial Hotel is the perfect partner when seeking the ultimate meetings and conference venue in Crete.
The hotel's impressive conference center provides a wide variety of facilities; 10 fully equipped conference halls with ​​2,000m² of elegant meeting space can host even the most demanding events with our state-of-the-art main conference hall "Maistros" accommodating up to 1,100 people.
All meeting venues feature all the resources you'll need to plan any type of event, with flexible multi-purpose spaces and the latest audio-visual equipment including touch screen automation system, dome cameras, ceiling data projectors, electric screens, video cameras, audio amplifiers and ceiling speakers, congress microphone system, wireless microphones, intercommunication among conference halls, free internet (wireless and wired) in all halls, IT support, translation and secretarial facilities.
Bespoke design, innovation and technology, have all been designed and appointed to create unforgettable first impressions in our state-of-the-art conference facilities in Chania, Crete, while our on-site team are ready to offer a helping hand at any time.
CONFERENCE HALLS FLOORPLAN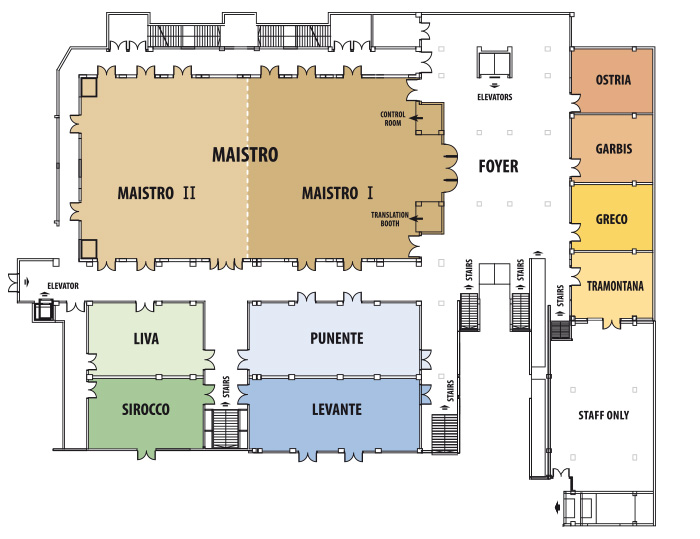 CONFERENCE HALLS
| HALL NAME | DIMENSIONS (m2) | CLASSROOM STYLE (pax) | BANQUET STYLE (pax) | THEATRE STYLE (pax) | BOARDROOM STYLE (pax) | SQUARE STYLE (pax) |
| --- | --- | --- | --- | --- | --- | --- |
| MAISTRO I + II | 924 | 560 | 684 | 1094 | - | - |
| MAISTRO I | 418 | 165 | 228 | 400 | - | - |
| MAISTRO II | 506 | 314 | 384 | 614 | - | - |
| LIVA | 126 | 49 | 60 | 124 | - | - |
| SIROCCO | 126 | 49 | 60 | 124 | - | - |
| LEVANTE | 189 | 85 | 108 | 208 | - | - |
| PUNENTE | 189 | 85 | 108 | 208 | - | - |
| TRAMONTANA | 80 | 40 | - | 64 | 20 | 26 |
| GRECO | 80 | 40 | - | 64 | 22 | 26 |
| GARBIS | 80 | 40 | - | 64 | 22 | 26 |
| OSTRIA | 80 | 40 | - | 64 | 22 | 26 |
ONE-OF-A-KIND BANQUET
Catering to Success
Offering some food "for thought" to your delegates is a step closer to hosting a successful event. All conference venues at Avra Imperial Hotel in Chania have been created with a multipurpose nature, so they can facilitate all the special requirements of a banquet. You can choose from a wide range of fresh and healthy lunch options, or work with our experienced team of professionals to create a tailor-made menu for your selected guests.
What's even more, you can also take some time "off" to explore our five restaurants where you can take an unforgettable tasting journey during your stay at the hotel. Taste the very best of the Cretan cuisine, treat your palate with Italian and Mediterranean recipes or delight in Asian fusion delicacies.
At Avra Imperial everything is deliciously possible while our catering services will delight your business forum or small meeting, in the best possible way.
EXCELLENT ENVIRONMENT
Top class conference accommodation facilities and services in Crete
Avra Imperial Hotel is the perfect partner transforming your business event to an one-of-a-kind experience, whether it is a corporate annual event or product launch, a special seminar, a gala dinner or cocktail reception. With all the facilities you would expect, you'll have everything on hand to ensure your meeting runs smoothly and enables all delegates to experience the unique qualities of this splendid destination.
Feel at home and increase productivity in our excellent guestrooms and hotel facilities, all set in beautifully natural surroundings. Situated within 65,000m² of fragrant lush gardens and glistening waters, Avra Imperial Hotel boasts 328 luxurious rooms and suites, impressive swimming pools, including five excellent restaurants and four vibrant bars, sports & leisure facilities and a rejuvenating and uniquely designed APIVITA Spa with a fully equipped gym.
Located 23km west of Chania, next to the beautiful beach of Kolymbari, the hotel is well positioned in one of the few places in Crete that resiliently safeguard their "untouched" beauty. The village is located on the picturesque bay of Kolymbari, with crystal clear turquoise waters and magnificent views. The vibrant Chania city with its romantic Venetian Harbour and Old Town lies in close distance, providing the perfect shopping and entertainment choice for a day off from strict business duties.
Combining business with moments of leisure and relaxation during your conference in Chania, will definitely lead to a win-win situation as your delegates will leave Avra Imperial and the island of Crete, not only more engaged at work, but also rejuvenated.