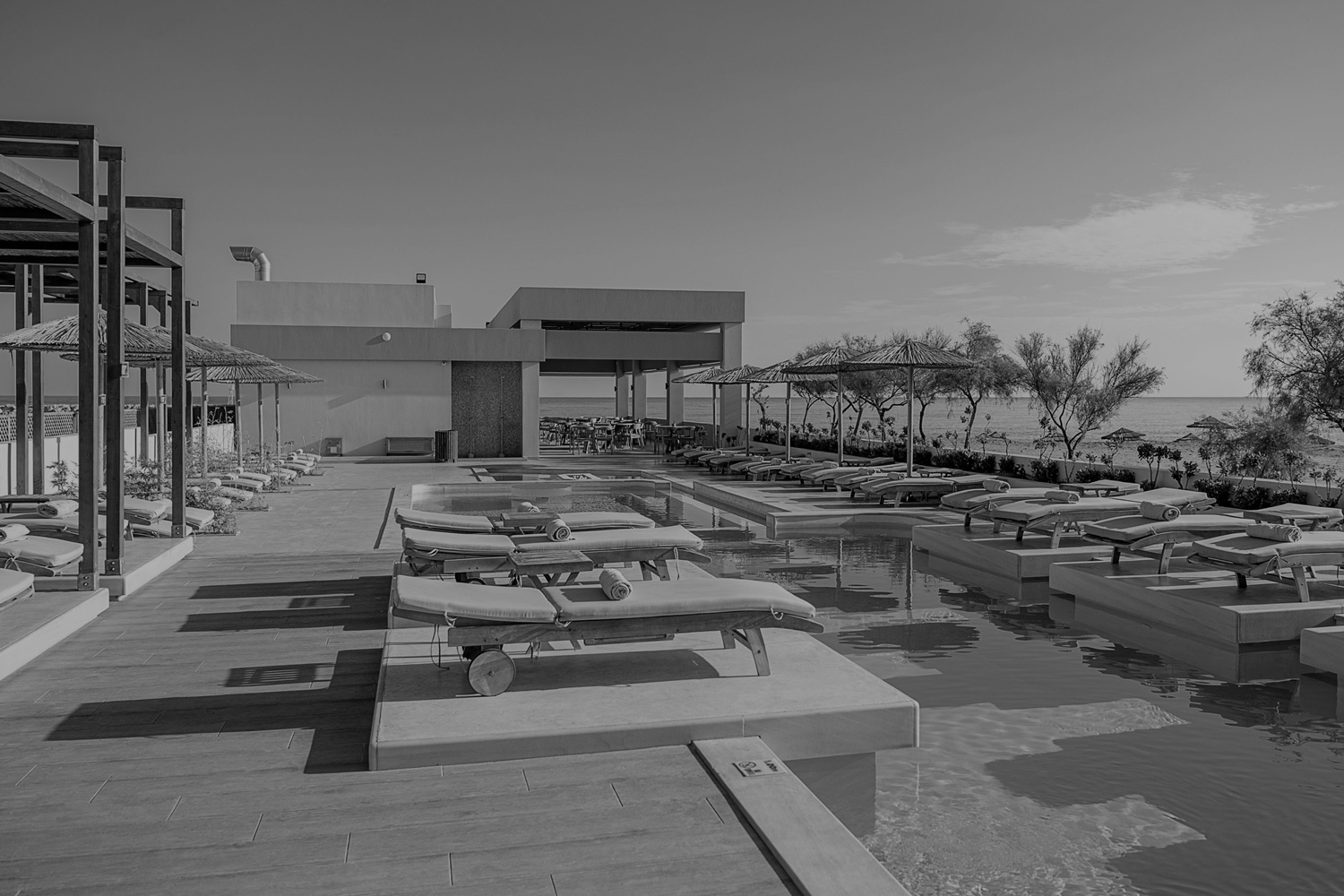 Avra Seaside Bar & Restaurant
FEEL THE SUMMER BREEZE
SCROLL
FEEL THE SUMMER BREEZE
AVRA SEASIDE BAR & RESTAURANT
Located at the unspoiled beach of Kolymvari, Avra Seaside is the stylish Beach Bar & Restaurant of Avra Imperial Hotel. Avra Seaside has its own chic and friendly character, while it follows the unique design and decoration patterns of the hotel's architecture, exuding an aura of cosmopolitan beach culture.
Avra Seaside is destined to be your own haven during your travelling adventure in Crete, where you will enjoy a variety of culinary creations, quality food and outstanding service. Its cuisine is mainly Mediterranean, coupled with flavors from around the world, and comes with a wide range of local and international wines.
The cocktails, the refreshments and the wonderful music, combinated with the gorgeous views of the sublime bay of Kolymvari, make Avra Seaside the ideal setting by the beach to hang out and relax during the day.
USEFUL INFORMATION
Avra Seaside Bar & Restaurant is open from 17/05 until 11/10.
Please note that gluten free dishes are included in all à-la-carte restaurants' menus.
Please inform the hotel staff in advance of any allergies or intolerances you may have.