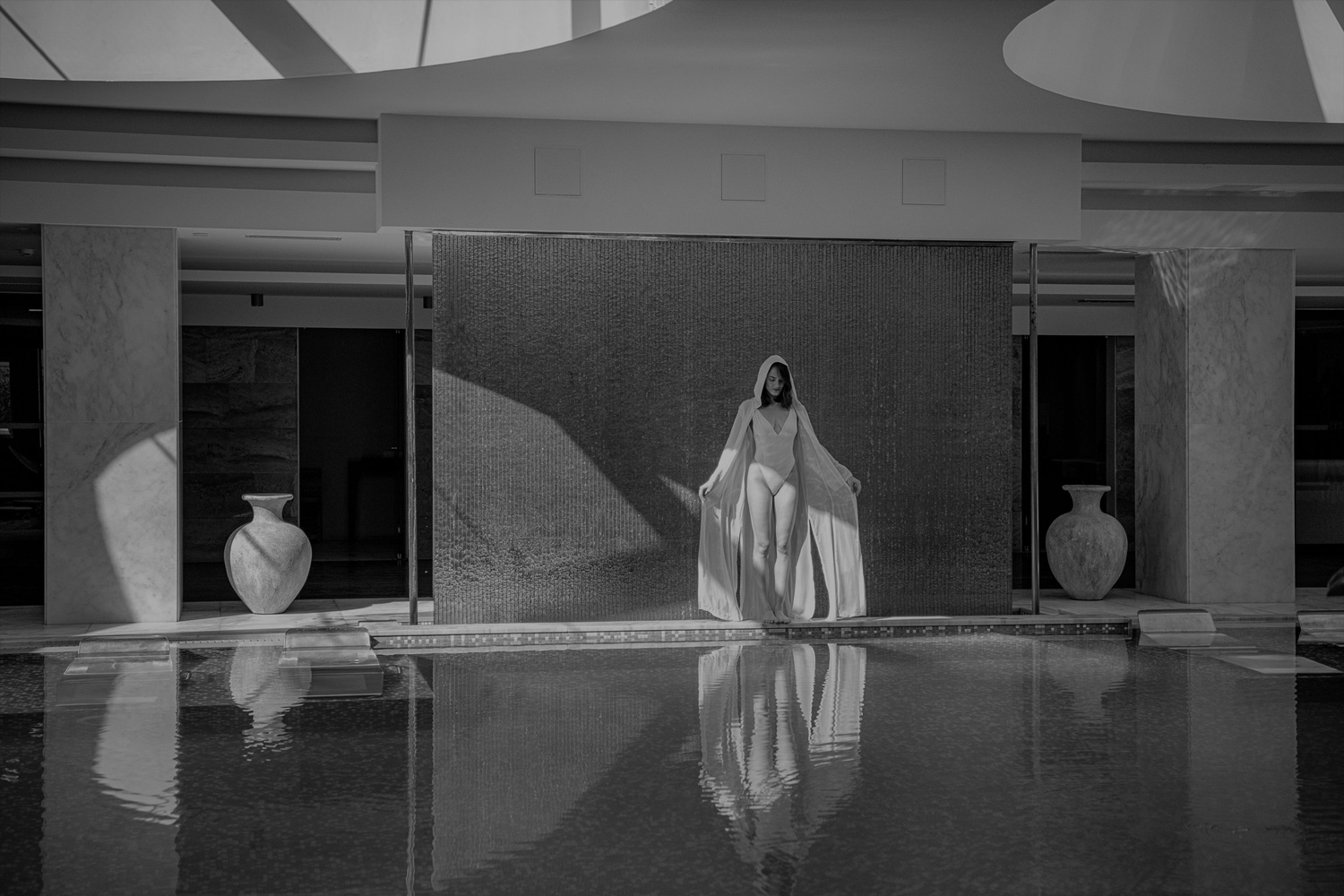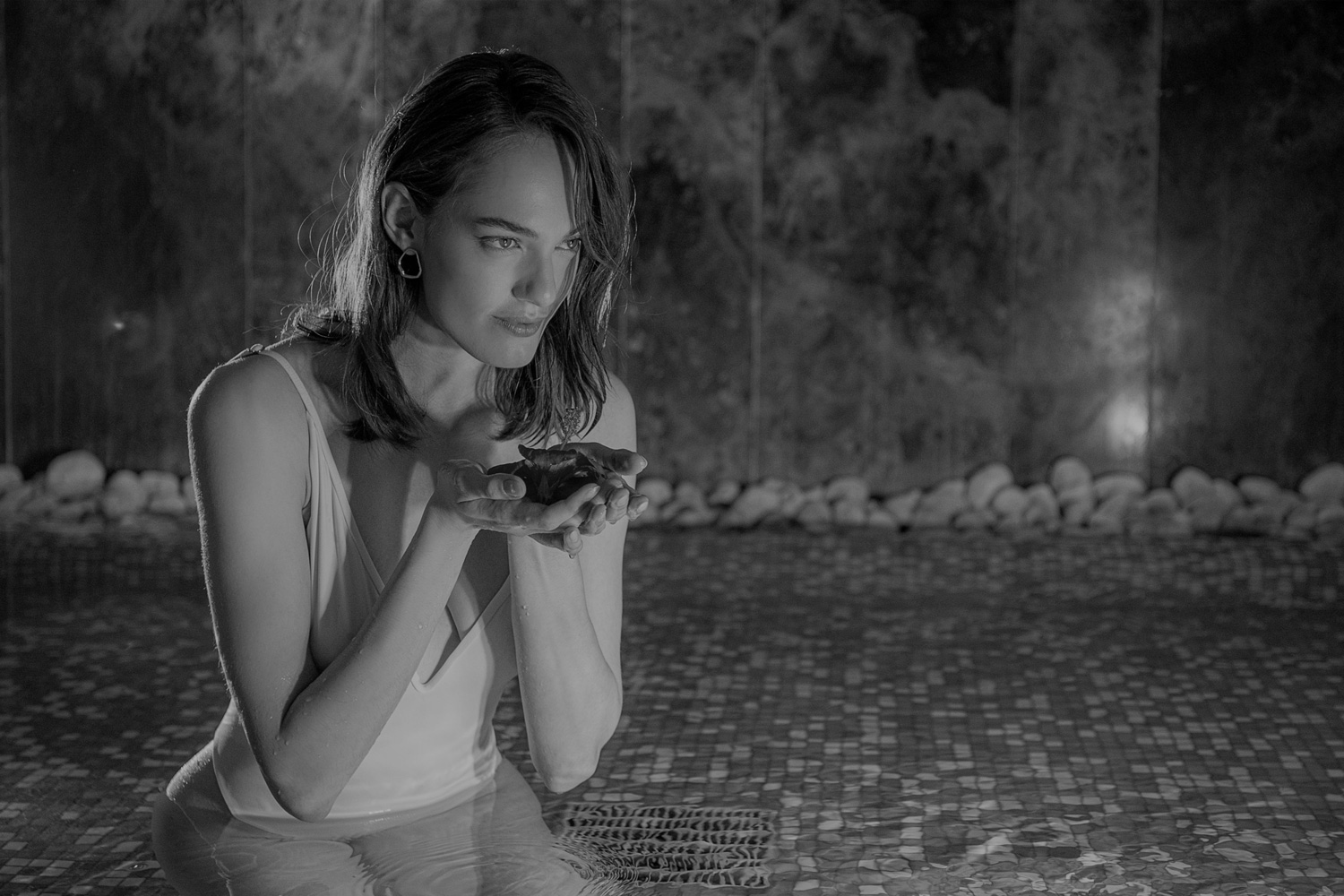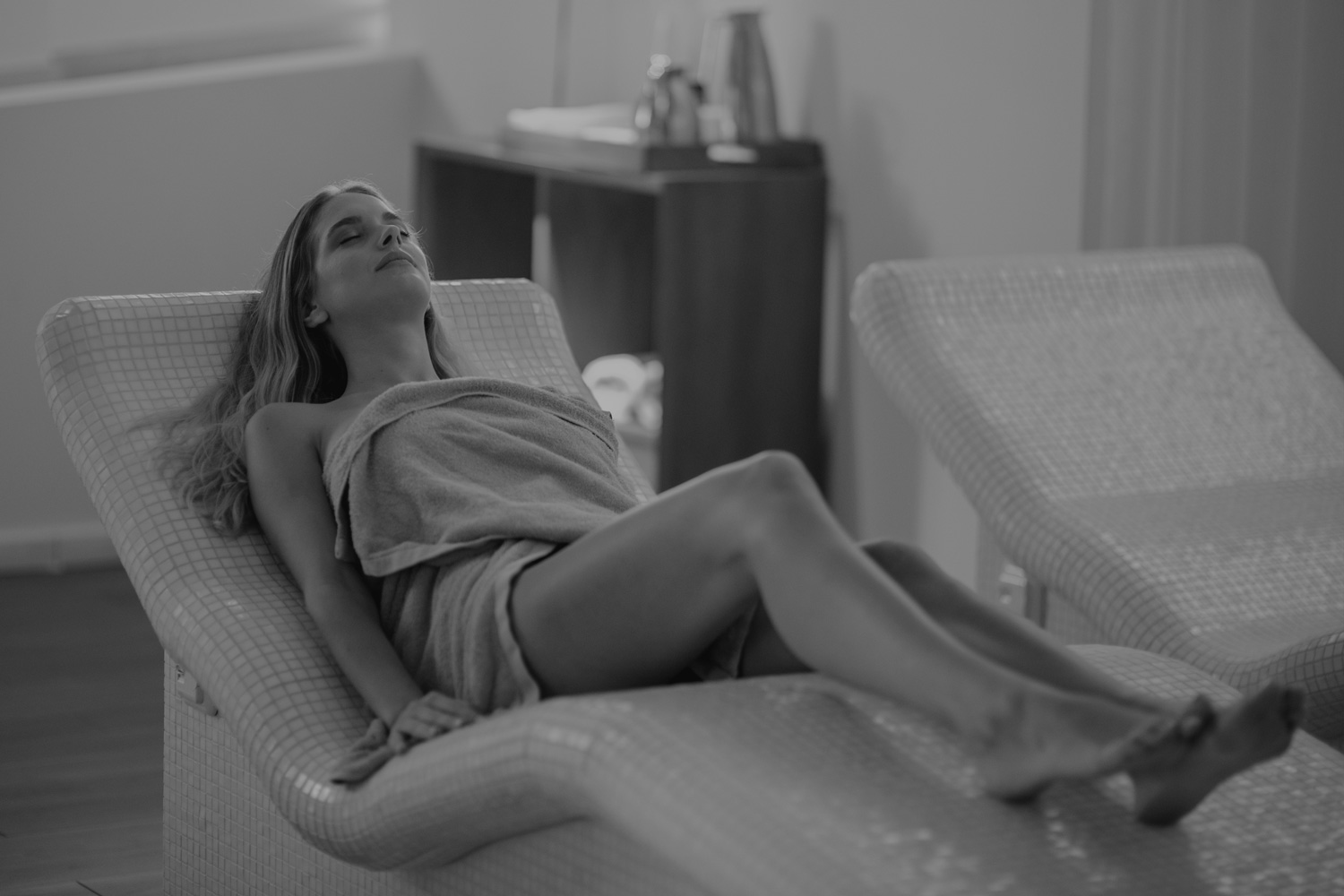 SPA & WELLNESS
LUXURY SPA by APIVITA
SCROLL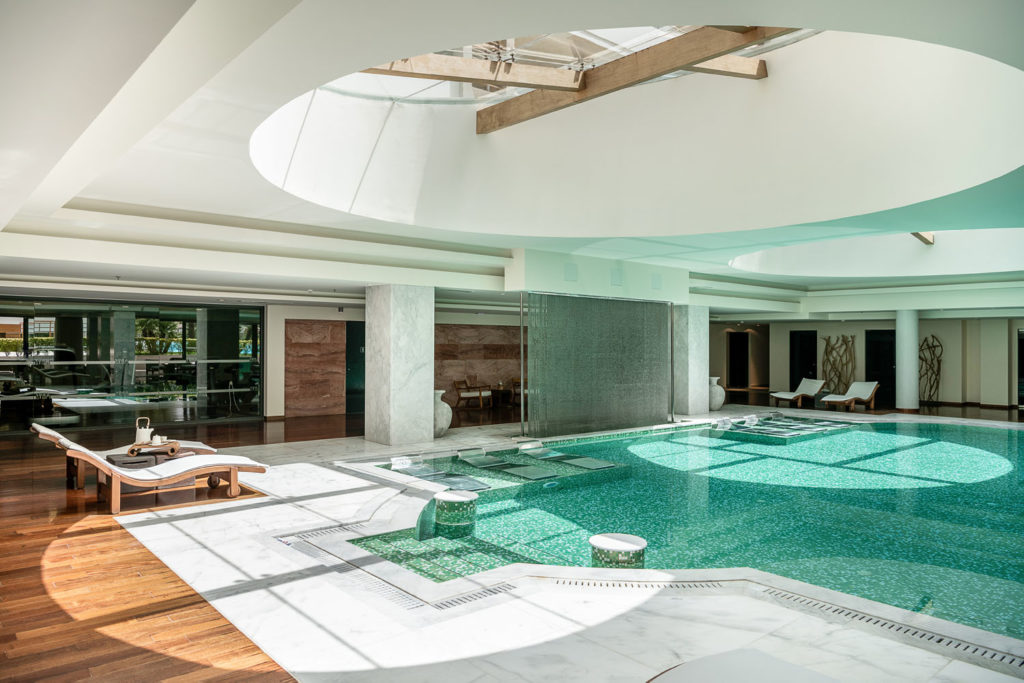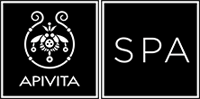 APIVITA SPA
FACILITIES
Indoor heated swimming pool of 200m² with surrounding cascade
6 stainless steel hydro massage loungers
2 pool water jets
Water Zone: 6m long foot path with wall-mounted water jets for a medium intensity foot massage, mist shower, bithermal shower, Scottish shower and cold rain shower
Jacuzzi for up to 6 persons
Temperature Zone with steam room, Finnish sauna and ice making equipment
Relaxation and Therapy Zone, offering healing body and face treatments, Vichy shower, body massages, Asian treatments, and special packages for couples, pregnant ladies and brides-to-be. The special color therapy & aromatherapy area is available for use after the treatment, featuring heated loungers and a tea corner.
Fully equipped gym with separate space for aerobics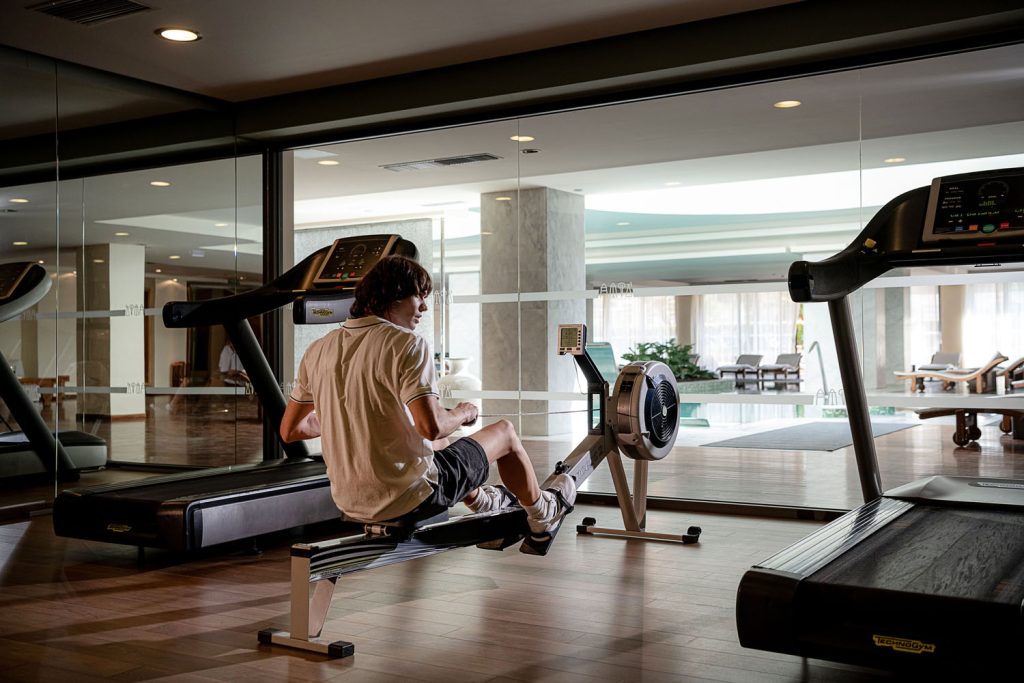 FEATURES
1,900m² wellness center
200m² indoor heated swimming pool
Water Zone
Temperature Zone
Relaxation and Therapy Zone
Fitness Center
LEISURE & RELAXATION
Avra Imperial Spa: A wellness & spa center in Chania, Crete
No true spa experience is a stand-alone experience; it is the combination of beautiful and elegant surroundings, together with the finest beauty ingredients that lead to the awakening of all five senses. Located on the picturesque bay of Kolymvari in Chania, Avra Imperial Hotel provides not only a new 5 star level experience in accommodation, but also provides the perfect setting where guests of this exceptional hotel in Crete can soothe their body, soul and mind.
Committed to the well-being of its guests, Avra Imperial invites you into a journey of the senses in the serene world of its state-of-the-art wellness center of 1,900m2. In our APIVITA Spa, you will find a range of soothing massages and treatments designed by the APIVITA® brand, using natural products that feed your skin and leave you feeling wonderfully refreshed and revitalized.
APIVITA SPA
Our unique APIVITA Spa approach
APIVITA's well designated treatments and massage techniques are ideally combined with the natural, holistic and effective APIVITA products in order to rejuvenate and stimulate the senses.
The name comes from the latin words apis (bee) and vita (life), meaning "the life of the bee", which sums up the philosophy of the brand and the products, including the identity of Avra Imperial spa. APIVITA was the first company to use and promote aromatherapy in Greece; the core ingredients used are carefully processed premium extracts, originally collected from organically grown plants native to Greek flora and beehive products of high nutritional value.
Adopting Hippocrates's holistic philosophy, APIVITA promotes a balanced and harmonious way of life, producing uniquely designed beauty products based on the rich biodiversity of the Greek flora and the mild Mediterranean climate, responsible for the highly beneficial properties of the brand's star ingredients. Always committed to the company's core values, APIVITA's Research and Development Department, consisting of renowned scientists, always strives for innovation through advanced research and scientific studies.
Complemented by the holistic philosophy of APIVITA, the hotel's wide range of modern spa facilities provides an unparalleled experience that will soothe all your senses during your summer holiday escape in Chania; the unspoiled nature of Kolymvari, the fine bay and gorgeous beach with the imposing view of the mountain on the background, form the setting of a natural refuge, one of the few ones located in West Crete.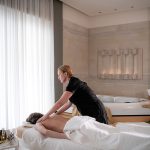 APIVITA STORE
Add APIVITA natural beauty products in your daily routine
Each person is unique and beautiful. Inspired by the holistic approach of Hippocrates, APIVITA is deeply dedicated into revealing each person's beautiful inner self and beauty, trying to address the different needs of all skin types, through the synergy of a wide variety of natural plant ingredients contained in its rich formulas. Each product offers multiple actions: hydration, protection from environmental aggressors, relief from tension and stress, plus uplifting, prevention and treatment of aging signs. Try some the brand's finest products tailored to the needs of your skin, and shine from the inside out! Visit our dedicated APIVITA Store in Chania, Crete, located within the hotel premises and treat yourself to a valuable gift you most definitely deserve.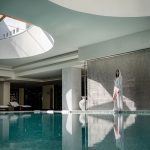 USEFUL INFORMATION
A few things to remember...
TREATMENT PREPARATION: We will provide you with a robe and slippers and you will be assigned a private locker to store your personal belongings during your treatment. Please leave your valuable and personal items in the safe located at your room prior to your appointment at the APIVITA Spa. Treatments are conducted free of jewelry. For men, please shave at least 2 hours prior to facial treatments to ensure maximum results are achieved. In consideration of other guests, smoking, use of mobile phones, cameras, as well as eating and drinking are not permitted in the Spa.
RESERVATIONS: You may book your treatment on your own via our Hotel App or please dial the extension 11600 from your hotel room or call +30 28240 84500. We highly recommend proceeding with a reservation at least one day in advance.
LATE ARRIVAL: You are kindly requested to arrive 15 minutes prior to your scheduled appointment time. If a late arrival is unavoidable, please be so kind to contact the spa reception. Late arrivals will only receive the remaining time of the scheduled treatment.
CANCELLING A RESERVATION: You are kindly requested to contact the APIVITA Spa reception 24 hours prior to your scheduled treatment. If cancellation notice takes place in less than 4 hours prior to your treatment, 50% of the service fee will be charged to your account.
AGE LIMITATIONS: Spa facilities are available for guests over 14 years old. Kids' Spa Journeys included in the price list are valid for children aged 5 to 14 years.
During the cooler months of spring and autumn, all guests are welcome to access the indoor heated pool on specific hours that will be announced accordingly. When the latter case applies, children and teenagers should be accompanied by the parents at all times.
ACCESS TO APIVITA SPA FACILITIES: Complimentary access for hotel residents.
The APIVITA spa & wellness center of Avra Imperial Hotel, will most certainly take you on a journey of discovery… Pamper yourselves and unwind your senses in an unparalleled way in our top spa facilities, located at the picturesque Kolymvari in Chania, for an elevated, holistic experience during your visit in Crete.